read
Education Politics
Louisiana governor (and perhaps presidential candidate?) Bobby Jindal issued orders to withdraw his state from the Common Core. But it wasn't a smooth move, as the state Superintendent insists that Jindal doesn't have the authority to do so.
Former Florida governor (and perhaps presidential candidate?) Jeb Bush is a member of the Aspen Institute's Task Force on "Learning and the Internet" which released its recommendations this week. Among those actions: revise COPPA, FERPA, and CIPA. "Put learners at the center." Mmmhmmm.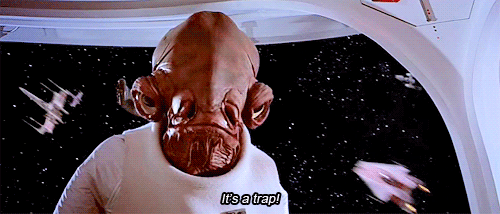 And in other news from the Republican party, Arizona's Superintendent of Public Instruction John Huppenthal has admitted that he was the pseudonymous author of a series of blog posts "describing people who receive welfare as 'lazy pigs.' He also compared Planned Parenthood to Nazis, and said the organization is responsible for most abortions among Black people in America."
And just when I thought its education policies couldn't get any more awful, the Obama administration plans to revamp the Bureau of Indian Education through a Race to the Top like initiative.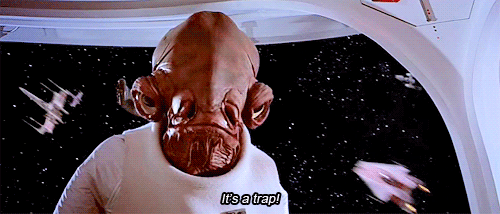 The LAUSD school board has reappointed Stuart Magruder. Magruder, an outspoken critic of the district's iPad investment, was voted off the panel last month.
Both Edsurge and SETDA are tracking on the corporate commitments to the Obama Administration's ConnectED program, which promises billions of dollars of tech products and services for schools.
The US Department of Education is increasing its oversight over the for-profit Corinthian Colleges over concerns about its marketing and data practices, and now the company says it might gasp shut down.
It's time for the reauthorization of the Higher Education Act, and there are efforts to make the FAFSA process simpler.
The US Department of Education has proposed changes to the Clery Act that would require colleges and universities to expand the collection of data relating to sexual violence on campus.
Continuing to demonstrate how much the state of Kansas hates learning: a 9 year old Leawood, Kansas boy has had his "little free library" shut down by the city which has deemed the bookcase violates building code – it's an "illegal accessory building," say officials.
MOOCs and UnMOOCs
edX has 6 new members: Notre Dame, the Sorbonne Universities, Hong Kong Polytechnic University, Birla Institute of Technology and Science, Wageningen University, and The University of Adelaide.
Udacity announced a "nanodegree," a certificate program "designed for efficiency: select hands-on courses by industry, a capstone project, and career guidance." The first nanodegree will be AT&T-oriented curriculum. (AT&T is also working with Udacity as part of its Georgia Tech master's degree program.)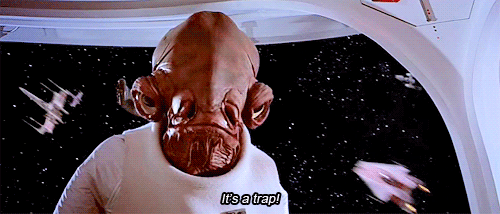 The winner of the best lede in education news this week goes to The Chronicle's Avi-Wolfman-Arent making a case for dropping the word "dropout" to describe those who don't complete MOOCs: "Way back in 1978, Frenchy in Grease was unceremoniously dubbed a beauty-school dropout. But what if she took a MOOC today on midcentury follicular art? Might we call her a beauty-school 'collector'? What about a beauty-school 'bystander'?"
Meanwhile on Campus
"This French tech school has no teachers, no books, no tuition — and it could change everything," squees VentureBeat. EVERYTHING!
King's College in New York will accept Bitcoin for tuition. Wait, THIS changes everything!
Starbucks and Arizona State University announced an initiative this week that, according to the earliest churnalism, meant free college tuition for the former's students. WAIT THIS CHANGES EVERYTHING! I look at this story more closely on EML, as this week's "What You Should Know This Week." Turns out, there's some fine print: "notably that students could have to pay thousands of dollars out of pocket, and wait months or years before being reimbursed." Also Pearson's involved (it runs parts of ASU Online). So the winners here: probably not Starbucks-employed students.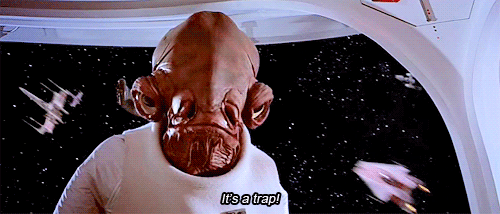 The University of Pennsylvania will offer a Master's Degree in Education Entrepreneurship.
Brewton-Parker College has been stripped of its accreditation.
MIT's new Early Childhood Cognition Laboratory will research your children via a webcam. "If we can run studies online, we can literally test the world," says Laura Schulz, associate professor at MIT's Department of Brain and Cognitive Sciences. Wow. I can't wait.
Upgrades and Downgrades
Google has released a video promoting its new Classroom tool. It's not quite an LMS, but Google Apps for Education fans appear giddy at the prospect nonetheless.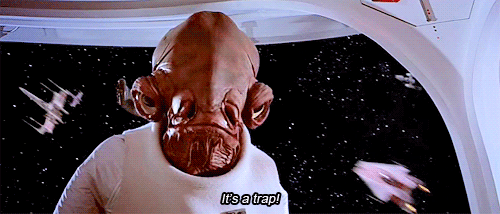 In other Google news, the company has launched Made to Code, an initiative to get girls interested in programming. (Will it actually hire women though. That's my question.)
Securly, which offers web filtering services for schools, now says it will offer Student Achievement Analytics, which "leverages the power of big-data analysis to give school leadership critical visibility into how students and teachers in their district are really using technology." Because ed-tech as surveillance.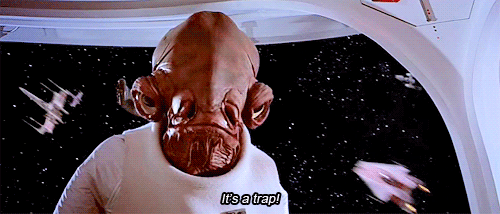 The school messaging service Remind 101 has rebranded to become simply "Remind."
Via Edukwest, the list of the startups in Pearson's latest accelerator program.
Whee: proof of concept for facial recognition technology in Moodle.
Meanwhile, in other LMS news, Instructure held its annual developer conference this week, where it unveiled new "minimally invasive" assessment tools. E-literate's Phil Hill weighs in on where he thinks the upstart company is positioned now in the larger LMS market.
(Also happy 10th anniversary to E-Literate, which remains one of the best ed-tech blogs out there.)
Funding and Acquisitions
Pansophic Learning, the new company run by Ron Packard, the former head of K12 Inc, has acquired assets from K12 Inc. Nothing to see here move along.
Assessment company MasteryConnect has acquired the student response system Socrative for $5 million.
Bulb, "a publishing tool that lets students and teachers create and share learning resources, projects and portfolios," has raised $1 million from undisclosed investors.
Symplicity, which describes itself as a "a market leader in enterprise technology and information systems management for higher education, government, and businesses" has acquired Experience, career services software from ConnectEDU (which is now in bankruptcy and selling off its assets).
Galvanize, which offers tech classes for entrepreneurs, has raised $18 million from University Ventures Fund.
Careers360, a Delhi-based career portal, has raised an undisclosed amount of funding from angel investors.
And it's not an ed-tech venture, but it's worth pointing out the dumbassery nonetheless. Yo, a messaging app that just sends the word "Yo" to your friends, has reportedly raised $1 million. But there is no bubble, there is no bubble, there is no bubble, there is no bubble.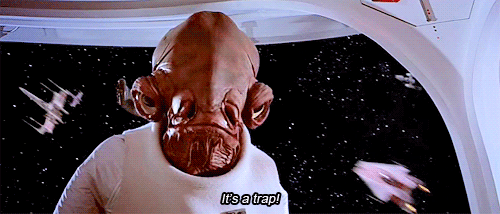 "Research"
The 2014 K–12 Horizon Report (PDF)
The National Council on Teacher Quality (created by the conservative think tank the Fordham Institute) and US News have ranked the best teacher education programs. The best: the competency-based, online Western Governors University.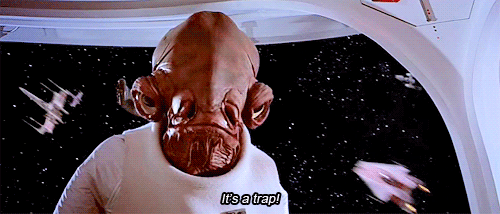 ProPublica looks at schools' use of restraints and seclusions. "The practices—which have included pinning uncooperative children facedown on the floor, locking them in dark closets and tying them up with straps, handcuffs, bungee cords or even duct tape—were used more than 267,000 times nationwide in the 2012 school year."
A new study "suggests that straightforward and low-cost communication that encourages first-year students at community colleges to submit a FAFSA form significantly increases the chance that they return for a second year."
"The typical household owns $160 per month on student loans," reads the Vox.com headline, trying to show the difference between "median" and "average" student loan debt but still publishing a headline that doesn't make it clear that the figure in question only refers to households with debt.
Image credits: Reactiongifs.us, The Noun Project